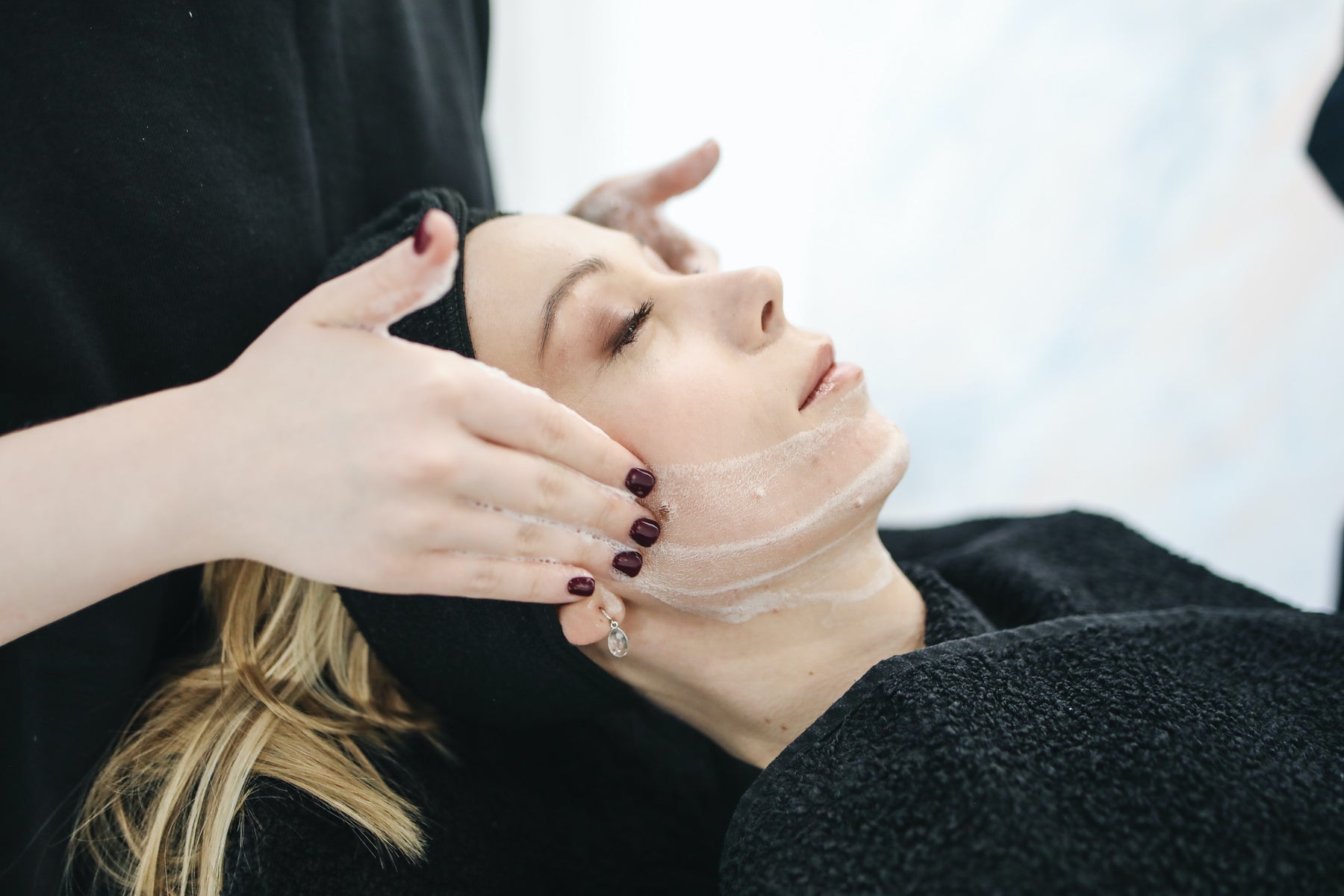 DAILY EXFOLIATION IS NOW POSSIBLE!
Cleansing, toning and moisturising are the steps that most of us have included in our daily skincare regimen. But exfoliating? It's a step most of us skip, as we might think that it's not all that important or it can be harsh on the skin if done daily. But as it turns otherwise exfoliating is an important step in a good skincare routine. Here are a few reasons why you need daily exfoliation.
Gives you smoother skin:
Exfoliating makes way for smoother and silky skin, as it ebbs away the dead skin cells and pollutants off the face improving the skin's texture. 
Combats the signs of aging:
As we grow old, the process of generation of new skin cells slows down. Thus, the shedding of the dead and old skin cells gradually slows down. These old cells tend to exaggerate the appearance of lines and wrinkles. Daily Exfoliation, thus, ebbs away these dead skin, thus giving you a youthful look to your skin.
Help prevent pimples:
Exfoliating your skin regularly, cleans and unclogs your pores which in turn can prevent pimple breakouts on your face. The trapped oil in clogged pores causes pimple breakouts and scrubbing helps remove excess oil from these pores.
In spite of these benefits, most of the scrubs available in the market can be a little harsh on the skin and are not suitable for daily use. At Omorfee, we understand how difficult it can be to find the right exfoliator for your skin. After great research, we have devised a complete and enriching product that is suitable for all skin types.
Omorfee's Melō Daily Face Scrub is a gentle daily face scrub. Enriched with Green Tea Beads and Shea Butter the scrub removes the excess oil and dirt from the skin and acts as a natural moisturizer. This exfoliating cream uses Green Tea Beads as the scrubbing agent, which are mild and does not scratch the skin while scrubbing. Thus, it is a wonderful daily gentle exfoliator.
Key Ingredients:
Green Tea Beads, Jojoba Oil, Aloe Vera, Shea Butter and Wheat Germ Oil
Ingredients benefits
Green Tea Beads: Research around this shows that green tea beads are 90% softer than other scrubbing beads making it a better choice for daily scrubs. These tea beads not only deep clean the pores but also remove the excess sebum that accumulates in the pores giving an oily look to the face.
Jojoba Oil: This oil is known for its amazing properties for reducing acne, scars, moisturizing skin and reducing sun burns. The usage of Jojoba oil in this exfoliator is to improve skin texture, make the skin firmer and brighter and control excess sebum.
Aloe Vera: An extremely common back garden ingredient with innumerable properties. Aloe vera is known for its antimicrobial properties. It helps reduce pores on the skin making it look brighter, and radiant. Aloe vera not only moisturizes the skin but also helps reduce blemishes and scars giving an even skin tone to the skin.
Shea Butter: Keeps the face calm, avoids redness and acts as a natural moisturizer. It also has a significant amount of Vitamin A and Vitamin E. Additionally, It maintains the softness and improvises the texture of the skin, balancing the pH level of the skin. 
Wheat Germ Oil: Wheat Germ oil is derived from the germ of the wheat which contains the majority of the nutrients. This extracted germ oil is filled with antioxidants and is a great source of Vitamin E. It is also popularly known to fight free radicals keeping the skin protected from external pollutants.
All these ingredients make the face scrub rich in antioxidants, anti-inflammatory, and anti-microbial properties. The exfoliator is chock-full of Vitamin B2 and Vitamin E. Both of these nutrients play an essential role in healthy skin maintenance. Vitamin B2 maintains collagen level for youthful skin structure and firmness. Vitamin E supports new skin cell growth and acts as intense hydration for soft and nourished skin.
Add the Melo Daily Face Scrub to your regimes today!